Hello Recovery Friends, and Welcome New Friends,
I was wondering over the weekend if my mental health issue's could be caused by a genetic predisposition, or was my childhood trauma and abuse the main cause? The trauma of being sexually abused as a little girl. So I started doing some research, and of course some crazy thinking of my own, and started journaling more about what I could remember, as far back as I could of my childhood.
Thought I would write a little about what I came up with. Being therapy again for problems with PTSD again, I have uncovered a few things of my own. Some are memories of my past, and some is information I came across to get a few more answers as to why, because out of all of my siblings, I'm the only one that suffers from mental illness and disorders. And how confusing it is at times when my psychiatrist says that many conditions I suffer are "just labels."
WHAT?
Now that just confuses the hell out me! She tells me that doctors use labels to help explain what my mental conditions, but I tell her, "what about the symptoms?" When I "get labeled," I go look up what the disorder or condition they tell me I am suffering from, and BINGO! They description fits exactly to my symptoms. So what am I to call them?
I get very frustrated at this. So here is a little piece I came across from a medial journal that explains if mental health is generic.
—
"Scientists have long recognized that many psychiatric disorders tend to run in families, suggesting potential genetic roots. Such disorders include autism, attention deficit hyperactivity disorder (ADHD), bipolar disorder, major depression and schizophrenia. Symptoms can overlap and so distinguishing among these 5 major psychiatric syndromes can be difficult. Their shared symptoms suggest they may also share similarities at the biological level. In fact, recent studies have turned up limited evidence of shared genetic risk factors, such as for schizophrenia and bipolar disorder, autism and schizophrenia, and depression and bipolar disorder."
—
Now later in life, I found out my mother was having trouble with depression. So I wonder if I just happened to be the lucky one to have it passed on to me. I don't know if either of my two sisters, or my one brother has any mental health problems because we all have not spoken to one another since my mothers passing in summer of 2003.
Yes, it is very sad to write that. Even my father has not spoken to me since 2004. Have no clue why, but I have forgiven and moved on in my life. Like we say in recovery, "we have no control over people, places, and things."
So back to memories. I'm not saying that my childhood was all bad. There were many wonderful family memories, but some would get over looked due to alcohol abuse, or family drama of sort. Maybe I was more hyper sensitive to words my parents used to describe me at times. But after going through sex abuse, I do feel that made me more prone to look at everyone around me differently as I got older. In JR. High School my dad would see me hanging with my girlfriends outside the school, and he would call me a hooker or pill popper just because a few of my friends smoked. Or he didn't like the way they were dressed, so he said they dress like hookers, and so did I. He had no idea how hurtful that was.
To judge your daughter by the clothes I was wearing? So I did anything I could to be out of the house. I hated being home. I would isolate in my bedroom a lot. Feeling sad and depressed a lot. But then my parents would turn around and let me go on a date at 14? OK, now I'm confused. My mom would constantly tell me I never tell her the truth about anything. That I would never amount to nothing when she got mad at me. When we were a bit younger, she would tell us kids that if we didn't do what we were told, she would have my father drop us off at juvenile hall and leave us there.
Who threatens their kids that way? For me? I took the things she said to heart I suppose.
.
I never felt like I could talk to my parents about anything going on in my life due to the nasty verbal abuse, which continued into my late teens and 20's. And this did follow me into adulthood with my father. We have always had a strained relationship.  I feel my mother caused this, as she made us kids afraid of my father. That he would be the one to beat us with a belt, buckle and all if she could not get through to us kids. We where not 'hellish' kids either. Well, in the last year of high school my brother did give them a little run for their money until he went into the Army. LOL.
This is one area I tell many parents about, to please talk to your kids. They only want to be heard. They want validation and unconditional love from their parents. They want to know they have a voice. You can still tell them, 'no,'  of what ever they are asking for, but at least they feel they have been heard.
I do feel from being sexually abused, had a lot of bearing on the way I viewed things and others in life. Other people, men, relationships. And not getting that unconditional love from my parents, I spent years trying to prove my worth to them, and trying to find that love in many bad relationships. So my conclusion is NO, I don't think mental health problems are directly genetic, or passed down from your parents. I feel the environment you grow up in can play a large roll. I remember from a young age, I had to be on the go, or moving all the time. I guess they call it high anxiety, or mild mania. Even just riding in the car, I would have to rock back and forth in my seat. I felt nervous and anxious all the time. Even to this day I have to shake my foot to fall asleep. So later in life when I was first diagnosed with bipolar ll disorder with severe depression & anxiety, I thought, how can you be depressed and have anxiety at the same time?
Well you can. I would find this out later in live when I got tangled into a severe gambling addiction with alcohol abuse at times. The gambling was the 'excitement and movement' I was using to feel 'pleasure and reward' in my life. I also was feeling entitlement to do the destructive things I was doing with gambling. Even today, one of my med's I take is because I depleted this from my brain chemicals is what I was told from my psychiatrist. Being in a constant state of  impulsiveness and obsession, and on edge all the time with my gambling addiction. But I also used it as a form of escape and running from my past pain of my abuse and childhood haunts. As far as my treatment, I needed more than just cognitive behavior therapy and treatment. I had to get through all the crap I was stuffing away for years from my past as well.
And that is now where I am today. I have been in recovery now from gambling addiction 8 1/2 years. And yes, I did have many relapse's along the way until I got a foot hold on long-term recovery. What I deal with most today is my mental/emotional health. It still is not where I did like it to be. I have and have challenges with depression with pain, agoraphobia with panic disorder, PTSD has reared its ugly head again, and adult attention deficit disorder. I'm still working through a behavioral center, and with a psychiatrist, and therapist. Two of my medications have just been increased. I take each day as it comes. And I try my best to not let all of this stop me from doing the things I love. The agoraphobia is the hardest to deal with right now. It makes me feel so isolated. Like watching life go past your window without YOU in it. But I'm working it.  I refuse to give up. I know there are many who have it even worse than I.
So I share what I am going through, so those who may not have ever had to deal with mental illness can see what it is like for those who do suffer. We need to change the Stigma and how people view others who do have mental and emotional illness. We need to continue to talk about it. I plan I doing so for a long time. . . .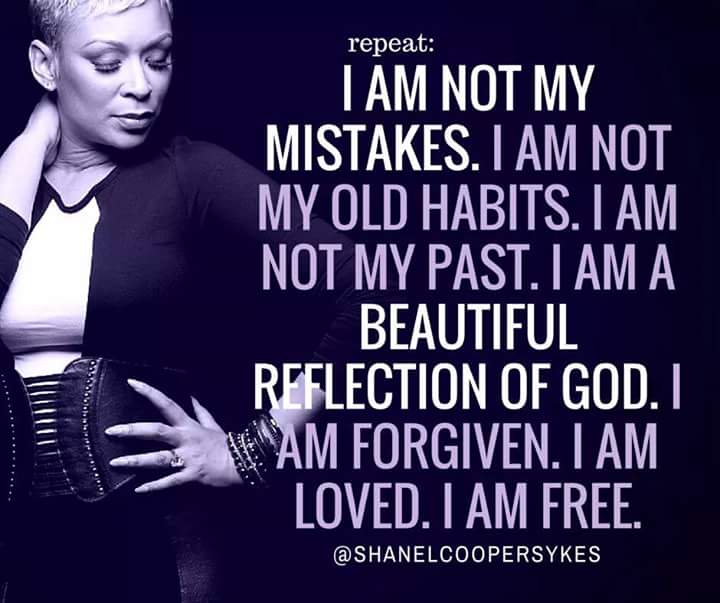 .
Catherine Townsend-Lyon, Author and Advocate