WELCOME, ALL Recovery Friends and New One Visitors!
One thing I enjoy maintaining recovery is doing research and reading. One of my favorite MAGS I subscribe to is called "The Fix Magazine" as they have some fantastic recovery writers and articles that just make sense and open view of choices of recovery paths. My feelings are, as long as you pick a path and recovery journey that works for YOU?
Then what you choose is your business, and that's IT. Not all treatment and recovery programs come in "one size fits all," so how you want to work a program, and there are MANY OPTIONS, that gets you BET FREE, CLEAN, and SOBER is the most crucial issue.
This article in this month's The Fix actually caught my attention because there has been for a long time, some battles lines drawn on those who just choose to do a 12-Step recovery program and that's all.
Well, my gambling addiction was terrible that I needed anything and everything to gain my life back and break free from the "Cycle." See, the cycle is the same from one addiction to the next. Also the habits and behaviors we learn deep in our addictions. Look, when you are sick, broken, and hopeless?
It just may take more than one program or option to help you maintain your recovery. I'm not at all bashing AA, NA, GA, or 12-step programs. I'm merely sharing so everyone has insights into what works for some, may not work for you or me. AND? I felt exactly like the same as she does of AA and me of GA.  (Gamblers Anonymous).

~Catherine
<<<<<<
Dear AA, We Need to Talk  ~ 
"You weren't straight up so now we're on the rocks."

Dear Alcoholics Anonymous,
I'm leaving you. I've had enough after 31 years and that's not even counting the 2 before that. Oy, those were rocky. You sounded way too Christian with just a spritz of Buddhism thrown in for a twist. We'd be nothing but a sour mix because I'm a devout Jewish atheist.
"Trust me," you cooed. "Alcohol is cunning and baffling. I can help." But when you strongly suggested I pray on my knees, I lost it.
I screamed, "Jews don't pray on their knees!"
You weren't alarmed but you asked that same old tired question. "How can you be an atheist and a Jew?"
Before I could explain culture versus religion to you with my secular "bagel Jew" crack, you cooed at me:
"That doesn't matter. Anything can be a higher power—a chair or a doorknob. Just as long as you know you're not it."
With an eye-roll, "A doorknob? What're you, high? That makes no sense."
<<<<<<


<<<<<<<<<
Unfazed, you kept trying to lure me in. "You'll see the hoop you have to jump through is wider than you think."
But, oy vey, the goddamn god stuff left me feeling shaken so I split. Then when alcohol stopped working altogether, I ran back. I dreamed about you warming me up like a stiff scotch used to. But instead of giving me euphoria, you said I needed to admit I was powerless over alcohol. If I surrendered this time, you said I could pour my sadness into you. I was lost and you were gentle, so when you told me to close my eyes, I did.
You asked, "Can you think of anything that's more powerful than you?"
"Yes," I said. "Rain. No matter how much I screamed at the sky, it wouldn't stop raining."
Your face lit up. "You got it!"
I beamed. "Oh! And the ocean, too," I said. "Waves will keep crashing no matter what I do."
"Right. You're powerless over alcohol and I can restore you to sanity."
Hands on hips, I yelled, "I'm not insane!" But I was still shaken, not stirred.
"You can use G.O.D. as in Group of Drunks," you reminded me, then led me to a dark church basement where you said I'd feel welcome. But the pathetic coffee left me craving something stronger; I wanted to be under the influence till I was over the limit. Yet, still attracted to the liquor-free confidence there, I decided on the GOD acronym. Until the speaker cracked a book open and read Step 11.
You smarmy liar! And I was vulnerable, trying to quit getting lit.
You gaslit me:
"To certain newcomers and to those one-time agnostics who still cling to the A.A. group as their higher power" …
Still desperate and confused, I kept going because people were nice to me. At a lunchtime meeting, the speaker talked about her fifth step. It sounded so much like confession I got excited and whirled my head around scanning the room for communion wine. Those early meetings taught me to pray—for a liquid lunch.
You said it was a spiritual program so I had to accept the idea of a higher power. That nearly crushed me. You really didn't understand that some people know there isn't any GOD. I'd held out hope that you were going to unveil yourself as top shelf stuff but most of the time, you seemed like Mad Dog. Especially when you said stupid shit like, "Your best thinking got you here."
I wanted to be with you in the rooms, but most of the time I was dragging my ass around. But now I'm sick of feeling trapped. I hate your smoke and mirrors trickery. Your demand for rigorous honesty can cramp my style. When we almost broke up and I wanted to bolt, I cheated on you with meetings for atheists. The problem was there were so few of them and they were just as dogmatic.
I can hear your disdain when you call me one of those "unfortunates" who can't get the program because I'm constitutionally incapable of being honest. Now that's grandiose. I'm sick of your self-righteous finger wagging at me, saying you're not judgmental but then labeling me the belligerent one if I challenge anything you say. But come on, the idea of a looming spirit in place of intoxicating spirits is ridiculous.
Okay, I admit I'm grateful that you always took me back. You've been patient and kind and most of all, you stuck by me. But damn it, I'm sick of being barked at for doing things that aren't suggested. So I'm at a crossroads. The fear of leaving is a biggie. You and all of our friends will pull away from me if I leave you. The pressure to stay feels a lot like the bar pressure to do one more shot.
If I went that route, at least I could take breaks from feeling everything so acutely while also stuffing down any critical words about you. Whenever I express frustration about how hypocritical you can be, I get looked at with pity: "Poor Dee. She's taking her will back. Let's pray for her. It only works if you work it."
I wince at that crap. I refuse to wear a cone of shame if I save a seat, or gossip, or don't feel like stacking the chairs some days. A lot of people think it's healthy to fear to slip but I no longer want to fear anything. Peer pressure reminds me of junior high.
"Please quit telling me if I'm upset it's because I'm obstinate, immature, and willful."
<<<<<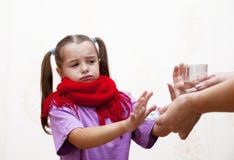 <<<<<<<
Uh oh. But what if you're right? If I leave, would I regress? I never want to be the sorry sot I was before we met. Those stakes are too high. I was afraid to give up alcohol and drugs because I "knew" I needed them. Then you proved me wrong. If I storm out, does that make me a brat who won't take my medicine?
You've always been a good listener and who else would love me in spite of my god rants? Maybe I am at the right party now. Though I long for the schnockered nights, I ain't in my twenties anymore. I don't even know if I could still stay up till four in the morning, much less hit the after-hours until the Tequila Sunrises. Yearning for wild nights of yore could be euphoric recall — rosy as a maraschino on top.
Maybe staying together is fine after all. We've talked so many times about my expectations and you're right—it's stupid to blame you for being imperfect. I mean, look at me.
G.O.D. can stand for good orderly direction, with Buddhism's tangy flavor: a god within. Now that I'm thinking things through, I suppose a frothy soy milkshake could satiate me more than White Russians ever could. And, seriously, who wants a shit-faced higher power within anyway? No marriage is 100 percent bliss; perhaps I just caught a 31-year itch. My mind easily wanders back to booty calls with sexy bar pickups. Libidos on fire. At weak moments I ache to go back there. Then I snap out of it.
Truth is, I love Netflix nights chillin' with decaf chai latte from Starbucks. You've been there for me time after time. So, let's hold up the paper cup. Cheers, AA. I'm not going anywhere.
What'll it be tonight? Barfly or Leaving Las Vegas?"