……
…..
Some time ago I did a gambling recovery post about problem and addicted gamblers turning to "Self-Ban" or self-exclusion to help them stop gambling. I wanted to re-visit this as I also included some information about internet gambling online as well. Now that we are in uncertain times and uncharted waters with the COVID-19 pandemic, most states are still on lockdown by our Governors orders and many people who gamble normally in casinos or lottery venues that have video poker/slot machines are not taking this isolation to well.
And, while even Indian casinos closed, many are heading to their computers to gamble online in their own home and it IS as dangerous and addicting as sitting behind a slot machine in real life.  How do I know this?  Because I have done in this in the past when I was still in my gambling addiction and had no car to drive to the Indian Casino! Why? I lost one of our cars due to my gambling!
Yes, just one of the consequences we had. We could not afford two car payments because I was gambling addictively. So I even had to walk to work every day. My husband won't give me money for a cab and rightly so. Oh, those memories are still fresh and kind of the funny lighter side of recovery when I look back today. It wasn't very funny though at the time. But it does show how insidious our thinking gets and what we, as an addict will tolerate just to stay in the disease.
We all know that old saying; "If want something bad enough you will find a way to get" and that is certainly true when you are talking gambling addiction.
So, you decided you are going to try and "BAN" yourself from Casinos to hopefully stop you from GAMBLING. Well, does this really work? My Experiences? NO. Not from some of the personal and hearing others ridiculous experiences . . .You need to help yourself in many areas and just from casinos or lottery venues. When an urge or trigger hits? You need to be banned and blocked from Online Gambling too!

So, What is Self-Banning or Self Exclusion?
Now keep in mind, each STATE in the US may have its own rules and policies about this option to help someone stop gambling and harm. For example, I currently live in the State of Arizona so I will share this STATE'S options as there as Indian Tribe Casinos all over this state, so people have many options and ACCESS to GAMBLE.
Here is what my friends at Arizona Dept. of Problem Gambling say about  Self Ban:

Self-Exclusion or Self-Ban is a process that allows a person to request to be banned from all Indian Gaming Facilities within the State of Arizona and to be prohibited from collecting any winnings, recovering any losses, and the use of any of the services or privileges of the facility.  You can choose either a one-year, five-year, or ten-year exclusion.  This exclusion is irrevocable and cannot be altered or rescinded for any reason during the selected time period on the form.
How Do I Exclude Myself?
There are a number of ways you can go about excluding yourself. You can download the exclusion form found on this site, fill it out, have it notarized and mail it to the Department of Gaming along with a current photo of yourself.
Please note: The self-exclusion will not be processed without proper notarization and a current photo. We can accept the photo electronically via email but we must have the original, notarized self-exclusion form sent to this office.
You may also come to the office to complete the entire self-exclusion process which includes meeting with the self-exclusion administrator who will discuss the program, notarize the form and take your photo as well as give you additional resources for addicted and problem gambling.
Please click on the FAQ link to the right for more information. Questions & Answers on Self Ban  . . . .Many casinos and states are also trying to help by offering these additional Ban Services as well:

The self-exclusion procedures and the self-exclusion forms are in a PDF format. To obtain a free copy of Adobe Reader, click here.
Download a copy of  Self-Exclusion Procedures; Self-Exclusion Form
…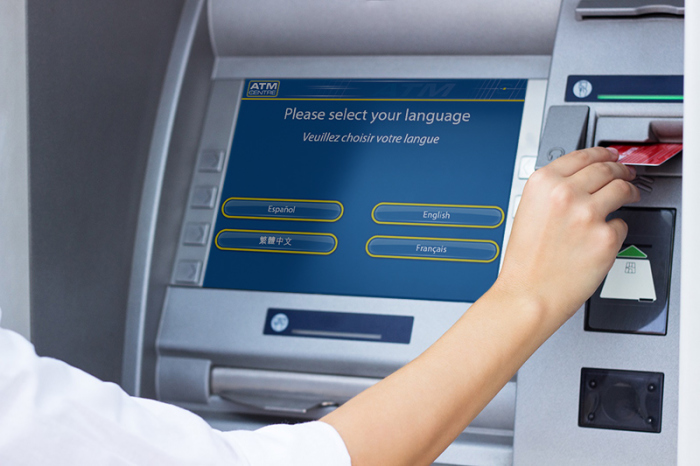 …
BAN YOURSELF FROM USING ATMS AT MANY CASINOS!!
….
The Everi STeP program allows you to exclude yourself from using ATMs at over 1000 gambling locations.
Automated Systems America, Inc. (ASAI) can also assist in blocking ATM transactions in some Arizona casinos.

THIS IS IMPORTANT NOW DURING COVID-19 ~ AND…One Article all should read: "The Perfect Storm" By Press of Atlantic City
"With brick-and-mortar casinos across the United States shut down to slow the spread of the new coronavirus, public health advocates are concerned that a shift to online wagering may lead to an increase in problematic behaviors.

Gov. Phil Murphy ordered the indefinite closing of Atlantic City's nine casinos March 16 but permitted online gaming to continue. Industry experts expect an escalation in online gaming activity because of the retail casino closings, and the anticipated growth in internet play has gambling addiction professionals worried.

"We believe every risk factor for gambling problems is increasing right now," said Keith Whyte, executive director of the National Council on Problem Gambling.
USE GamBlock and BAN YOURSELF FROM INTERNET GAMBLING.
Gamblock prevents access to internet gambling sites.

Please make sure you visit their Q&A Facts page about more questions of Self Ban and Exclusion, you will find it Helpful….
BUT GAMBAN WORKS ON ALL ONLINE Gambling Sites IN OR OUT AMERICA ONLINE GAMBLING!
…
YOU need to go visit them here at GAMBAN check this out! I hear it is More Protection and an added layer to Stop Online Gambling even if you already use GAMBLOCK …
//////
……
gamban® is a software product that blocks access to online gambling. It offers users a secure, reliable, and affordable option to stay away from gambling sites and apps, helping those with a gambling problem to fight the urge. Check out their Informative Blog with updates and new features like this post of a new mobile app "gamban Taking a step Forward."https://gamban.com/gamban/taking-a-step-forward/
……
The Interesting and a But Humorous Side of Gambling and Self-Ban:

Now, of course, I will KEEP in perspective that gambling is something many people do from time to time. But for others, it becomes an obsession, and they risk losing their livelihoods and much more because of this affliction and I Know THAT IS NOT Funny…
But, I'd been sitting in the rooms of AA and Gamblers Anonymous for a long time, and when I was in treatment in our weekly group meetings. I heard all sorts of stories about others who did try the self-ban from casinos. Now I never had the nerve to self-ban from the only Indian Casino 41 miles North of my home in So. Oregon where I lived at the time and deep within my gambling addiction. But I have heard many stories from other women and men who did.
Needless to say, many told of them disguising themselves with make-up, wigs, sunglasses and the like, all to hide their identity from the guards and video cameras and praying they didn't hit a BIG jackpot for an attendant to have to come and PAY them out or they would be Kicked Out and NO money paid. To me? That is living NOT too far off the edge! And many of these ladies were GRANDMA'S! 
BUT? "If you want something bad enough?"….
I had heard many stories through the years of good and bad about self-banning…
Here is a place and website I came across with stories that are both Positive and Negatives of gamblers who self-banned and gambled anyway on Psych Forums-Gamblers Banned as I think all need to read.
Here is one person's experience:
"In the US it doesn't work well. My wife signed the self-exclusion in all local casinos but she is able to play in all of them. One time she was playing, I told security that how come they let her play when she signed self-exclusion, they immediately kicked her out. But casinos are businesses, and none of them will say no to FREE money. There is no real penalty for letting people who self-excluded play so why should they enforce it? I was considering suing them but all lawyers I contacted said that I can't win."


I hope you have found this post to be helpful information and informative. I know I have never written and shared much on Self-Banning and find it interesting. I think for my own recovery, it most likely would NOT have helped me as I am the type of person that would find another way to "Get What I Want." I have heard of self-ban stories that backfired as some horror stories in the rooms as well.
Having access to NO MONEY to a gambler can make them turn to criminal acts after the pawning all that was valuable and CRIME came next as I heard some stories about this as well.
I DO have my own personal experience form crime as I wrote about it in my current book, "Addicted To Dimes, Confessions of a Liar and a Cheat." And part of the title of my Memoir: "Confessions" was my way of taking accountability and ownership of the poor choice I made and the people I had hurt when I was gambling and deep within my disease.
We are only "as sick as our SECRETS" –so I wrote and shared almost all of what I'd DONE in a public forum within my book to hopefully help others, may they learn just how far this cunning, sick and progressive addiction will take you!
Here are some signs to look for if you suspect a loved one may have a gambling problem. Visit my friend's page at  Addictions.com for more information and helpful treatment and support options …
….
…..
Any addiction causes highs and lows in a person, and gambling addiction is no exception. According to the NLM, here are some psychological signs of gambling addiction:
"Feeling bad after you gamble, but not quitting"
Feeling guilty for spending time away from your family or hurting them, but not quitting
"Always thinking about gambling"
Believing that gambling is not a problem for you, or avoiding thinking about how much time and money you actually spend on gambling
Gambling addiction does become a compulsion, and it is easier not to think about it than it is to soberly consider the repercussions of gambling on your life. When you start using money that goes to your utilities, rent, or house payments, sell or pawn things? You know you have a problem…Please visit… Addictions.com
…..
Advocate and Author, Catherine Lyon