You will never convince me that recovery is not possible for anyone nor that recovery doesn't work. You will never convince me that woman can't be a Recovery Warrior either. Because that is who my mentor and dear friend Marilyn Davis is to many who have reached out for help from addictions. She has always been there when I needed sound recovery advice or to pick up the phone and call her to say hello; either way, I can never thank her enough for that. 

Marilyn has released a new book titled Finding North: A Journey from Addict to Advocate, available on Amazon online. She shares self-help from drug addiction through her memoirs. As her book description says, "New in recovery, a chance encounter with Gray Hawk, a 74-year old Native American, showed her that healing would include looking within, taking Steps, and creating a house of healing for other women.

Today, Marilyn is a Certified Addiction Recovery Empowerment Specialist, recently celebrating thirty-two years of abstinence-based recovery. From 1990-2011, she opened and managed North House, an award-winning residential facility for women. Before reaching this milestone, she was a desperate woman on drugs, managing rock bands at night, pretending to be okay, but ultimately giving up on herself, losing her husband, children, family, and friends due to her addiction.

Her new book is that journey. 



~ Courtesy of Beth Burgess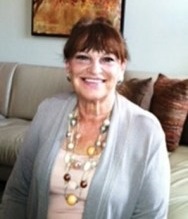 After celebrating 32 years of 12-step abstinence-based recovery, Marilyn Davis, Addiction Recovery Empowerment Specialist and author, shares 32 lessons that helped her heal, change, and grow.

When I got out of treatment on November 8, 1988, I wondered if I could make it in recovery. I'd been a desperate woman on drugs for a long time. My addiction was so chaotic, I ended up losing my husband and children.
Although I'd been cooperative in my six weeks of treatment, now I'd be out of a secure, locked environment. Could I resist calling my dealer? Could I muster the courage to walk into a 12-Step meeting where I didn't know anyone? How was I going to adjust to living with my parents again? After all, I was forty years old, and they gave me a curfew!
All of those questions made me apprehensive and anxious, but I resolved to go to a meeting, get some phone numbers, and find a home group.

Learning Recovery Lessons
Through 12-step meetings, I met a 74-year old Native American named Gray Hawk, who had 34 years of recovery when I met him. He showed me that healing from addiction would include meetings, taking Steps, and creating a house of healing for other women.
Every year, I try to focus on my Lesson of the Year, something my mentor suggested. Each of these lessons has come from working the Steps, as well as asking for, and following through, with the suggestions.
Unfortunately, I had to learn a lot of lessons the hard way – by not listening to old-timers, believing I was different, or just being stubborn. But I sincerely hope you can avoid that by reading the lessons I learned.

My Top 32 Recovery Lessons
I'm choosing to say no to drugs and alcohol.
I can do this with help. 
These people know what they're talking about when they offer their experience, strength, and hope. 
Not everyone is open to amends, but I need to clean up my side of the street.
I would choose to throw everything I've worked for if I pick up again. 
Pain can motivate me or take me back out. I'll choose motivation. 
I demonstrate strength when I show my vulnerability. 
Working towards a goal with incremental sub-goals means I can feel a sense of accomplishment. 
I can do this.
My feelings were numb for many years and won't come back appropriately to the situation sometimes. That's okay. 


Not everyone will be supportive – that's on them if I'm doing what I need to do. 
I will work towards emotional, physical, and mental balance. 
I'll use the 17 Spiritual Principles and get better outcomes. 
My actions defined me in my use and my recovery. 
At some point, picking back up is a choice. 
I have a choice today in how I process my feelings. 
Do I rise and shine, or do I rise and whine? 
Being uncomfortable is not going to kill me. 
The Steps were written in a specific order; take them as they're written. 
Sponsoring someone is a gift.


Life has meaning and purpose; now that I'm clean, I can pursue both. 
I can not buy self-esteem, but recovery restores mine. 
I can have fun with other recovering people – we can all laugh at the bowling shoes. 
I can repair the damage to relationships that my addiction caused. 
I am now resilient in my recovery, not helpless as I was in my addiction.
When I share what's worked for me with a newcomer, it reinforces that choice and gives them hope. 
In all things, I must practice honesty. 


I can never know what someone is experiencing, and if they appear grumpy, angry, withdrawn, or not friendly, it probably has nothing to do with me. 
I will start and end my day with prayer. 
Be present in this moment; it's all you've got. 
No one can read my mind; I must either ask for what I need or explain myself. 
I can't change anyone but myself.

What Recovery Is
Recovery from addiction is much more than mere abstinence from a substance or a behavior.
While abstinence is a fundamental component of my recovery, I think the Substance Abuse and Mental Health Services Administration definition fits my belief. "Recovery is a process of change through which people improve their health and wellness, live self-directed lives, and strive to reach their full potential."
These lessons are all things that helped me to not only stay clean and sober, but reach my full potential as a person in recovery.

About Marilyn L. Davis
Marilyn Davis operated the award-winning residential facility for women, North House, for over 20 years. Read Marilyn's journey through addiction, recovery, healing, and helping others in her new memoir, Finding North: A Journey from Addict to Advocate. She resides in the Atlanta, GA., area.

"A passionate advocate, in recovery since 9/30/1988"