Hello, and Welcome Recovery Friends!
.

"What do you do when you or a loved one has an alcohol problem? You get these fantastic books by The Alcohol Expert! Congrats to Author, Scott Stevens for a media press release of his award-winning books on alcoholism, stigma and much more."
APRIL is Alcohol Awareness Month and Scott will be helping many I am sure with his new book release!
.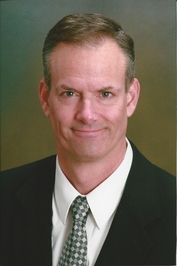 .
Alcohol Awareness Month prelude: Six signs of the alcopocalypse …
(Burlington, WI – March 4, 2016)
As a prelude to April's observance of Alcohol Awareness Month, health journalist and recovery author, Scott Stevens, has posted the "Six signs the next 10 yrs. for alcohol biz will be like the last 20 for tobacco." The article acknowledges no prohibition is on the horizon, and alcohol manufacturers will remain profitable just as Big Tobacco remains solvent, but a sea change will make the next decade look different when it comes to the choice to drink.
"America is driven by freedom to make choices," says Stevens, "Even when they're unanimously unhealthy, and alcohol won't stop being the drug of choice for the stressed or the celebrating. However, the writing on the wall says, 'What causes problems, is one,' and the writing is ominous for the nearly free-flow of alcohol."
Here are the six signs detailed in the March 4, 4,000-word article on addictedminds.com and alcohologist.com: 

1. Healthcare costs continue to rise, forcing a focus on cost-drivers.
2. Productivity weakens, forcing a focus on cost-drivers.
3. More long-term health consequences from moderate drinking coming to light… while more 'benefits' of drinking are being debunked.
4. More attention is being paid to impacts of alcohol advertising on youth.
5. Drinking and driving abatement has stalled.
6. Fetal Alcohol Spectrum Disorders have eclipsed autism in many of cases and in long-term costs per case.
The author of three alcoholism recovery books also is launching a month-long video series of 26 two-minute episodes of The A-Files airing throughout Alcohol Awareness Month on social media and various websites. The episodes are alphabetical, A-Z, each covering one health topic associated with moderate alcohol use, not just the disease of alcoholism. Established in 1987, Alcohol Awareness Month is observed each April to increase awareness and understanding of alcohol, alcoholism, and recovery.
Of the "six signs" article, Stevens says, "When the tables turned on tobacco, public education increased and dipped down into the earliest grades, advertising was severely restricted and the industry bristled under public regulation rather than the old-boy-network of self-policing to which it have become accustomed. Predictably, as these six trends come into greater public focus, the alcohol industry will face the same scrutiny and restrictions as the manufacture, marketing, and sales of tobacco have. And predictably, people will still drink.
.

.
The Alcohology app, The A-Files and this article, hopefully, add to the dialogue about why we drink a toxin and known carcinogen."
                                                                   ####
About The Author and Alcohologist:
Scott Stevens is the award-winning author of What the Early Worm Gets, Every Silver Lining Has a Cloud, and Adding Fire to the Fuel. He's among the Founding Influencers of the world's largest medical portal, HealthTap, and serves as a representative of concierge treatment pioneer, Tailored Transitions, and the Public Relations Officer for treatment marketer, Addicted Minds & Associates.
For more information, visit  www.alcohologist.com or  Addicted Minds & Associates  … You can Email Author, Scott Stevens for Interviews and Article Requests at LyonMedia@aol.com
.
Presented By "Recovery Starts Here" of Author, Catherine Lyon.