Welcome Recovery Warriors, Friends, and Visitors,
It's has been a crazy beginning to a new decade within a new year and where our world is heading and nearing August of 2020. So much has happened in just about all realms and issues facing our country today and has been mind-boggling …From politics to pandemic to recovery to employment to furloughed to loss of life to my mental health to no funerals to OMG!!!
I think you get the picture as to what I'm feeling and trying to say. It has affected me to the point of no return or finding solace. So I find it when I am writing. I can't watch the news much as it raises my already high-level anxiety and I had to stop reading all the news articles on the internet because it does the same and I get even more depressed when I continue to hear more people have died from this virus that should still be here with us today.
I can go on and on. However, it has changed my life and maintaining recovery in perspective, and in order to learn and know what truly is important in my life. We are not promised a tomorrow and why I choose to maintain my recovery through faith and keep HOPE ALIVE for others and myself.
That brings me to a little writing I saw by an unknown author that reads:
Is Religion a Form of Recovery?
"Religion is not my personal choice but I have seen people recover thru only this method, Religion as it is just a form of prayers to a higher power whether it be Allah, God or Yahweh. And contrary to popular belief, you can't just use anything as your higher power, a higher power needs to be caring, loving, and have your best interest at heart, oh, and more powerful than you.
That is a true description of "a power greater than yourself." No matter which one you choose, you have to pray your way out of your current predicaments like addiction.
And the tricky part isn't just you not using, (drugs, booze, gambling) the tricky shit is changing everything about your life and for some of us, we need a step-by-step guide cuz after you been walking into the woods for several years in a row and unless you have a map, we're just going to wander around in the woods forever. Now, this may good for some people it is not good for me.
Unless you immerse yourself in this particular culture. I sincerely never had any luck getting clean and sober this way. So give this a try and get back to me, I mean don't get me wrong, all of us in recovery regardless of what we use to stay clean, sober, gamble free, no self- harm, just addiction-free and alive, do you have to have some type of higher power? And, thanks to the great many of us who choose to call this higher power God, because, without him, recovery is just too much for us alone to learn.
You need to rely on God when nothing else seems to work.
As a matter of fact, even before things fail us completely, we need to reach out to our higher power, ask for help, ask that our shortcomings be removed, ask that are character defects be removed and let God be able to show the newcomers in our perspective program how are reliance upon him has helped us out. No matter what you use to get there as far as treatment, rehab and such. And always try to remember;

"WE DO RECOVER"
…..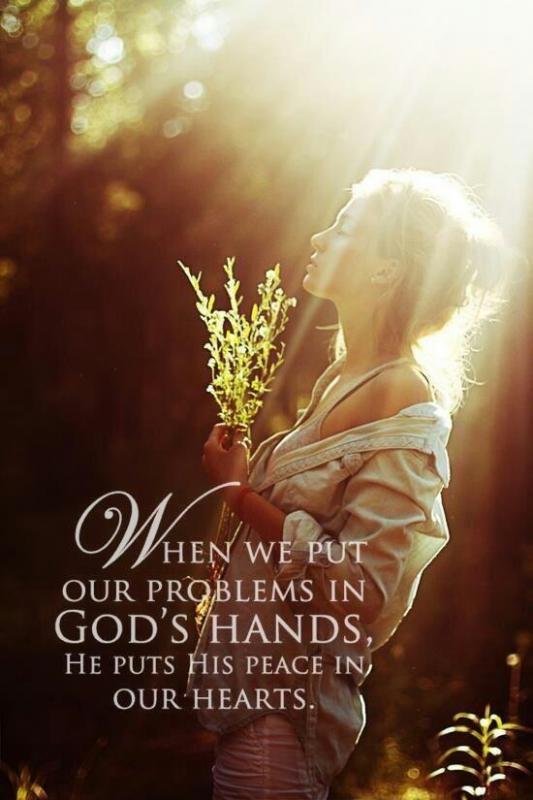 …..
After reading that, I began to think about all the choices we have of the path and journey we choose to begin and gain recovery from any addiction. Treatment can be what we or how we choose it. It might become the way how successful we grab a hold of long-term recovery. For myself, I could not do RECOVERY alone. My higher power has always been GOD. After that? I needed any and all to gain recovery from gambling addiction.
And, yes, there are those reading this may think, why religion? For me, it is not about religion, nor if I was raised with or in religion. Organized religion in my own opinion is NOT what God intended. Yes, we are all born God's children and with 'free will.' I feel organized regions (labels) or the type of religion like Catholics, Mormon, Lutheran, and so on, gets in the way of having a real personal one-on-one relationship with our savior as God intended.
…….

……
The holy spirit? That keeps us all connected through heart, soul, and is how you feel God and his son Christ in our lives. Again, just my own beliefs. Especially when we look around what is going on in our world, our country and right outside our doors. One thing I hope many will learn while this pandemic is happening. It has made recovery and managing my mental health more challenging and turned a little upside down.
Most of everything is now virtual and online. That is where I get support for my recovery, I continue to write articles and blog posts here. I write for 'Keys to Recovery' newspaper for the column they gave me called "Quit to Win and it's a geat FREE recovery resource and has amazing articles and more.
I continue to sponsor and mentor others new to gambling recovery as well. I do Gamblers Anonymous meeting online and much more. I feel what has been imperative to my recovery is doing at least one thing to maintain it each day.
Lastly, I think what truly helps is I am mindful to all within faith. And that keeps my grounded and makes sure I am helping others along my journey…So I think I'll continue to maintain my recovery through FAITH. ~Catherine Lyon
……