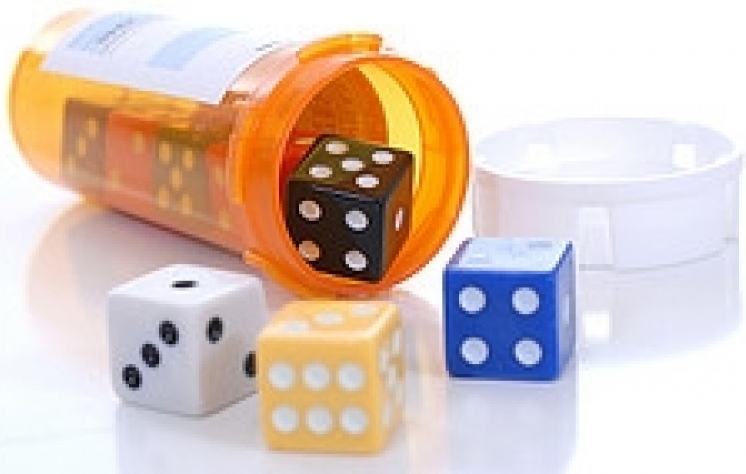 My dear friend Mark has been running this gambling recovery website since I began my own journey of recovery and shortly after my book had released. It sometimes is not as active as it should be, because just like gambling addiction itself? It is still a hush, hush, silent taboo topic to be open and talk about due to the heavy shame and guilt. Those who become problem gamblers or have lost control of their gambling, don't want to admit they have a problem.

And that can come from denial or blame others, or they are just not ready to get help.

So I wanted share some from Mark's website here as he shares that gambling addiction doesn't care who you are or where you are from, it will touch even your teens! But there is help available and HOPE. I am living proof that recovery is possible, it does work if your are willing, and you don't have to get to dire straights to gain your life back from this cunning addiction. Now, I will tell you that Mark and his website leans in heavy for Gamblers Anonymous and the 12-Step program. But, I can tell you it didn't work for me alone.

My addiction was so bad I had to do ANY and EVERYTHING I could find, including a treatment in-patient program (NOT BY CHOICE) but it saved my life! Then I transitioned to out-patient treatment with therapy and group. It doesn't matter what you choose to get back to a life without a "Monkey on your BACK," just pick something and stick with it! So, here is the areas I wanted to share from Mark's website as it is very informative as gambling addiction becomes a FAMILY addiction. Everyone becomes effected by the addict. Support is the KEY. . .



Help With Gambling Addiction – A Guide for Impacted Families

Are you looking for help with gambling addiction?  

Do you have a loved one who's a problem gambler?  Maybe you're not quite sure yet if they have a gambling problem, and you're starting to research?  Or maybe you're already certain that there's a problem, and are looking for help?  Wherever you are in this process, this website focuses on all types of gambling problem recovery topics for the loved ones of problem gamblers.  While there's information on the site that problem gamblers themselves may also find helpful, the focus is to provide help to the loved ones of gamblers impacted by the gambling problem.
It's important to understand that I'm not a professional in the field of problem gambling or addictions, nor I am even in the medical field.  I am, however, someone with first-hand experience discovering that my spouse is a problem gambler, and living with the hardship and turmoil that comes from the progressive disease of gambling.  

Fortunately, I also have experience working through the addiction recovery process with my spouse, and for myself.  So while I'm not a expert in the field, and have no professional qualifications to give advice, I can speak from personal experience, and straight from my heart to yours to hopefully help you and your family start down the road to recovery.
Through my own research, including Internet searches, books, and individual therapy, I came to realize that while resources gamblers to get help with gambling addiction is plentiful, help for the spouses and loved ones is few and far between.  Hence, seeing this gap, I became motivated to put together this website as a free resource.  

If I can help even one person, or one family find the right path for helping your gambler and/or yourself, then it will have been worthwhile.  Essentially, this site contains information that is from my personal experience, as well as concepts and techniques that I've compiled over the years, including talking with my individual therapist, talking with others with problem gamblers in their lives, as well as what I learned through the intervention experience that myself and my loved one went through.





What to look for if you think a loved or partner has a gambling problem

Your spouse disappears for long periods of time during the day and/or night, and doesn't provide adequate reasons when questioned, or is obviously lying.

You know your spouse is gambling and money continually goes missing, and this is either creating financial strain in terms of paying for bills and activities, or you have already begun defaulting on loans and other payments.

When you discuss the topic of problem gambling, they either dismiss it as not an issue, or acknowledge that things have gotten out of hand, but that they can stop if they want to.

You've found yourself making significant financial adjustments, whether it's moving (whether due to a foreclosure or voluntarily selling your home), downsizing cars (or repossessions), etc.

You're credit cards have consistently higher balances due to cash advances, or are over limit, and you're getting calls from collectors.

Money from your bank accounts is disappearing due to unexpected/unaccounted for withdrawals.

Large unexplained sums of money are deposited to your bank account.

Communication with your spouse is difficult, stressful, or generally ineffective or non-existent.

They've attended Gamblers Anonymous and either continue to gamble or have discontinued attending meetings.

They tried individual therapy and/or couples therapy with you, and they continue to gamble.

You generally feel that your life is out of control and unmanageable.
Etc…


In addition to sharing experiences, ideas, and techniques in dealing with a loved one who's a problem gambler, this site is also meant to provide information about problem gambling itself.  What is it?  How do you know your loved one is a problem gambler?  Can it be cured?  What's Gamblers Anonymous?  What's Gam-Anon?  

Other questions that you might be asking yourself at this point might include:

What can I do to help?
Should I do something to help or leave it be?
Should I stay with, or leave my gambler?
How should I handle finances?
Is gambling really a disease?

Although I've used the word "should" liberally, inferring that you'll find all of THE answers here, that's not going to be the case.  Everyone's situation is so unique, personal, and complex that no one could possibly tell you exactly what to do.  The reality is that there's truly no one right answer for your situation.  

There are different paths you can take, each one with its pros and cons.  Ultimately you'll need to decide what's best for you and your personal situation.  In fact, I would venture to say that if someone purports to KNOW exactly what you should do, I would caution you, as nothing is that simple, even for a problem gambling professional or addiction specialist.


Unlike other resources available to you, it not only provides the background information regarding getting help with gambling addiction all in one place, but also provides a forum for people to share their experiences, as well as ask and answer questions.  While hopefully you'll come to believe that there's no one right answer to your problems, it can often be very helpful to ask a question and have a direct dialog about possible answers/solutions.  I've found that this type of forum is not readily available for loved ones of problem gamblers.

If you've read this far, it's highly likely that you're feeling overwhelmed by the gambling problem in your life, and you need help.  While this site won't cure your problems, you can rest assured that you've found a place to learn, share, and dialog with people who understands what you're experiencing, and who can help guide you to the tools you'll need for the learning process.  As the site grows, it will become even more valuable for you as you read about others who have experienced similar situations, and learn about what they did to work towards rebuilding a healthy way of life.

Learn more about the Effects of Gambling Addiction
About, My Gambling Addiction Story Learn about MY story!

Help for Gambling Addiction, Options for Getting Help
Is a problem gambler impacting your life? Learn different ways to get help for gambling addiction.

Gambling Addiction Help, Stories of Addiction YOUR Stories! Gambling addiction help includes sharing stories with others affected by the gambling problem.

Share YOUR story! Gambling Addiction Blog

The Gambling Addiction Blog keeps you up-to-date with all additions and changes to the Help With Gambling Addiction site. . . https://www.help-with-gambling-addiction.com/

*** *** *** *** *** ***

I URGE All My Friends and Visitors to My Website Here of "Bet Free Recovery Now" take some time to visit Mark at his site and share your comments of hope and inspire those who may be needing it over this long 4th of July Holiday Weekend. https://www.help-with-gambling-addiction.com/

~Advocate/Author, Catherine Lyon