"Let's face it. The holidays can be a stressful time for families – especially if you have a loved one with an ADDICTION. Ask for
outside help."
We all know that holiday time can be stressful with all the drama happening just from the season, but then add into the mic dealing with a family member as an addict can be even more stressful for everyone. So how can families deal this it? Here to help is a featured article is from the community and website of  Drug Free.Org …
They help families get answers and resources to deal with this dilemma and much more all year long. When I was still deep within my gambling addiction, I can tell you I had no idea what impact this made on my family around the holidays. All I knew as I would gamble even more in desperation to get MONEY I had lost most likely to buy gifts for family. We all know how that turned out! YOU WILL never win enough for anything, let alone for holiday gifts to make everything look NORMAL for the holidays. So let's get some advice on how do deal with the addict at holiday time…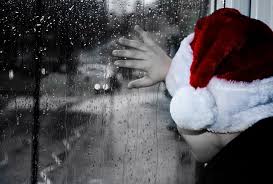 First, there's the frenzy in the air and what seems like a million things to do.  Second, our feelings are often magnified around this time. We may feel exhausted, over-committed and extra sensitive. We often expect everything to be perfect, aspiring to some idealized version of how things should be. But the truth is that life, especially with an addicted family member, can be messy and chaotic.

This can leave us feeling disappointed, frustrated or wistful.

You may feel alone – like you're the only family in the whole world dealing with an addict and abuse issue. Please know that you are not alone. And, while it may seem impossible to enjoy yourself when a loved one's life is out of control, there are things you can do to make yourself feel better. So why not ask for outside help from other PARENTS?
"In this season of giving, we invite you to take inspiration from these parents to take action and help make a difference for families in need."
1. Jacqueline is volunteering as a parent coach. Jacqueline lost her son to an accidental overdose. Now she is a volunteer Parent Coach, helping other parents find healing. You can support families who are in need of one-on-one support by becoming a volunteer Parent Coach like Jacqueline or by making a gift of just $25. Your gift will allow Jacqueline and others continue to coach families and offer them hope and help for their child.
2. Cyndi is hosting a grassroots fundraiser. When Cyndi Glass lost her son Jeremy, she was determined to help ensure other families struggling with their child's substance use find the support they need. Cyndi created Jeremy's Run, raising money on behalf of the Partnership. You can support Cyndi's fundraiser and others in our nationwide community of grassroots fundraisers — or you can host your own event. Whether you decided to run, walk, bike or bake, your fundraiser will provide valuable resources to families who are struggling.
3. Andrea is shopping at IGA where her purchases give back. Andrea is doing her part to end substance use simply by shopping. You can turn your holiday groceries into hope for families by shopping at your local IGA grocery store and purchasing specially marked IGA-branded products. A percentage of the products you buy goes back to Partnership for Drug-Free Kids.
4. Richard is shopping through Amazon Smile where his purchases give back. Like Richard, when you shop through smile.amazon.com — and indicate the Partnership for Drug-Free Kids as your charitable organization — we receive 0.5% of your total purchases at no extra cost to you. Need a holiday gift idea? Purchase a book from our Amazon bookstore to give to a family member or friend.
5. Bill is advocating for change. Bill and his wife Margot suffered a tragic loss when their son passed away after being denied insurance benefits. Now Bill is fighting for other families to receive benefits that the law already promises to protect, and is gathering signatures for further legal action.
6. Patty is teaching her community to carry life-saving Naloxone. Patty, who lost her son Sal to an overdose, made it her mission to ensure that every police department in her county carries Naloxone to assist them in reversing opioid overdoses and saving lives.
7. Michelle is telling her late daughter's story. Michelle's daughter Casey said that if something were ever to happen to her, she'd want her to write an honest obituary about her struggles with addiction. When Casey died of an accidental heroin overdose, Michelle has told her story everywhere she can to help break down the stigma that prevents so many from getting help.
8. Jane is sharing Partnership's resources with other parents. Jane's son Adam is now on the road to recovery thanks to the resources she found on drugfree.org — like our Treatment eBook, Medication-Assisted Treatment eBook and Continuing Care eBook. Jane called our Helpline at 1-855-378-4373 and talked with a trained and caring masters-level specialist who helped her develop a personalized action plan to help Adam. Please share our online resources and Helpline with anyone you know who is struggling with a loved one's substance use.
These are all amazing ways parents are reaching out and helping other parents with a loved one with an addiction. Helping others is a way to help shatter Stigma and support others in from the addiction epidemic and makes an impact on the families and our Communities! Reading is an informative way to become educated about addictions of any kind. So if you have a neighbor who has a loved one as an addict? Reach out to them this Holiday Season and see how you can help make the Season a little "Brighter."  Download eBooks, PDF guides and more to help a loved one >>

"Author and Advocate, Catherine Townsend-Lyon"