Hello Recovery Friends, Seekers, and New Peekers!,
It's been a long while since I shared my "Thoughts, Opinions, and Ramblings, as I
have stored up a lot. My therapist always told me, "Catherine, you need to repeat
after me, "PURGE YOURSELF"! Yeah, he was a real comedian!
He would ramble about how it's not healthy to hold your feelings in, that I had to learn to say what I'm feeling, and talk about it. I would answer with a, "WHAT EVER."….LOL..
One thing I'd like to share is my, "New Youcaring Book Fund"
http://www.YouCaring.com/other/Support-A-Writer-Sharing-Hope-/78315
…..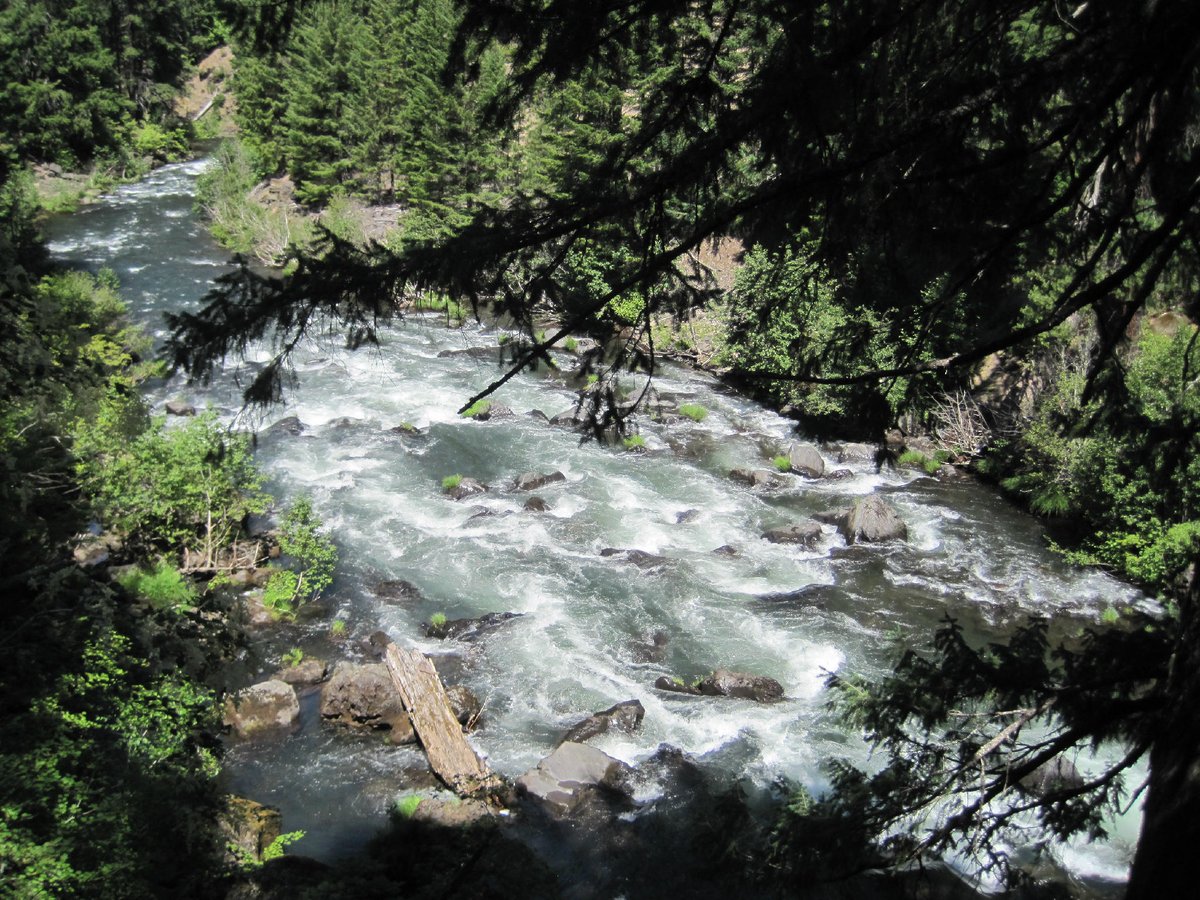 I started a New Goal for my next 2 book projects, and I'll need a "Wee Bit" of help to cover costs for the Graphic Designer for my book covers, and the rest I'll be doing myself through Amazon's "Create Space"…..
They have made self-publishing very easy for writers to publish their own books!
The Holidays are a tough time for all, but I wanted to get my book Donation fund going before the first of the year. I would be blessed for any help you could give.
And speaking of writing my next 2 books, the 1st is an exploration of many issues that I didn't in my 1st book "Addicted To Dimes" http://www.amazon.com/dp/0984478485
It explores many different topics, has some humor & musings, and will be a "Lighter" read then my first book. Of course mental illness will be one of the topics, which brings me to sharing a blog I happened to visit that just rubbed me the wrong way. Well, actually it PISSED ME OFF really, but I held back on my comments.
I KNOW!! GASP!!
I found this blog via, LinkedIn where I'm a Professional Member. They have some
really helpful "Writers Groups" there I enjoy. A discussion had been started by a person, and others where leaving comments, and their blog links for people to go take a visit. One ladies blog was listed, saying that she would love more Traffic to her blog. So, the curious CAT that I am, I went and took a gander at it. She works as a Social Worker in Criminal Justice, and some other area I don't recall at the moment.
She had a blog post about people with "Personality Disorders" that just about made me BLOW MY TOP!! I had NEVER read such BULL-SHIT about those of us who suffer from ALL types of mental and emotional disorders. Some of what she said, as she LUMPED all with personality disorders as a bother to others, and also lumped them in as unwilling, she working with prison inmates, put all in this category, that they won't change how they are, and WE/THEY are annoying, disruptive, and on and on. I'm reading this JUNK and thinking to myself,….LADY,….Now I know WHY you have NO blog VISITORS to your BLOG.
This woman, in just ONE BLOG POST, is the true definition of someone who  discriminating, CRUDE, Mean, & WRITING about others in this way, Carries On THE *STIGMA* in this COUNTRY of those afflicted with Mental Health & Emotional illness. I did however choose NOT to leave a comment on her blog, as you had to become a User & have a Login, SO,….I went BACK to LinkedIn, and as NICE as I could, told her how I felt about her blog post. I hope I don't get banned AGAIN by LinkedIn, I as just got off probation a few weeks ago!!….LOL….LOL.
What is it going to take to turn the "perception" around in this country, and around the world, to not be "JUDGED" by another person, for those of us with Mental Health Illness, and being in Recovery from Addiction? WHEN will this ever change? And HOPEFULLY change people like HER through education, speaking out about these issues, and speaking up when people are WRONG about their negative perceptions. At least I try to help others by being part of the Solution.
…
HOW?…….
…
Let me tell you. I just finished being a panelist for "The University of Melbourne, Australia" through their School of "Global Population of Mental Health"…..They  are currently working on, "Early Intervention & New Global Guidelines for Suicide Prevention" for first responders & clinical aids. I'm SO very Proud & Honored to have been invited, & picked to be on this IMPORTANT Panel. Since August 2013, I have been a part of rounds of Questions and Quiz's to aid in this important project!
They received a grant for this project from the Australian Government to rewrite this New Suicide Global Guideline Manual, which will be used as the new Clinical Guide for suicide prevention & intervention World Wide! I just completed my last quiz, and feel blessed to know my INPUT on this panel is going to SAVE LIVES. This is how people like that Woman, and her negative blog post can HELP OTHERS. For more info on this wonderful project is here: http://www.unimelb.edu.au.com A Message From Them,:
*Thank you again for your time and contributions in developing the guidelines. We greatly appreciate all your efforts!*
Best wishes
Prof Tony Jorm & the Population Mental Health Research Team
Melbourne School of Population Health, The University of Melbourne
Mental health first aid guidelines for suicidal thoughts & behaviours
 ….
ANYWHO…..I guess I'm a little crabby, it has been a while that I have felt myself in a Bipolar, Insomnia, cycle. I haven't been feeling myself the last few days. Which is really when I need to use my tools & skills in my recovery. We talked about "HALT" Wen night on Twitter, #Tweetchat #Addictionchat…..
I keep forgetting to let you all know about this wonderful place to be on Wen nights. On Twitter, which you can follow me  @LUV_Recovery every Wen night, we have #Addictionchat threw Twitters Tweetchat. It is an hour-long Q & A session about a recovery/addiction topic. Anyone in recovery, or in the field of addiction & recovery are all WELCOME to join us. The time is, Eastern time 9pm, West Coast is 6pm, and if you live Arizona like I do, it's at 7pm on Twitter! We all have a great time, and learn so much about all types of addictions and recovery.
While I'm on Twitter & #Addictionchat, I meet many new peeps there who have some informational, educational, helpful websites & blogs I enjoy. One New site for those who need help in the "Compulsive Addicted Gambling" area, is a called:
http://www.Help-With-Gambling-Addiction.com
Help With Gambling Addiction – A Guide for Impacted Families
Are you looking for help with gambling addiction? Do you have a loved one whose a problem gambler? Maybe you're not quite sure yet if they have a gambling problem, and you're starting to research? Or maybe you're already certain that there's a problem, and are looking for help?
Wherever you are in this process, this website focuses on all types of gambling problem recovery topics for the loved ones of problem gamblers. While there's information on the site that problem gamblers themselves may also find helpful, the focus is to provide help to the loved ones of gamblers impacted by the gambling problem.
It's important to understand that I'm not a professional in the field of problem gambling or addictions, nor I am even in the medical field. I am, however, someone with first-hand experience discovering that my spouse is a problem gambler, and living with the hardship and turmoil that comes from the progressive disease of gambling. ….
Fortunately, I also have experience working through the addiction recovery process with my spouse, and for myself. So while I'm not an expert in the field, and have no professional qualifications to give advice, I can speak from personal experience, and straight from my heart to yours to hopefully help you and your family start down the road to recovery.
Through my own research, including Internet searches, books, and individual therapy, I came to realize that while resources gamblers to get help with gambling addiction is plentiful, help for the spouses and loved ones is few and far between.
Hence, seeing this gap, I became motivated to put together this website as a free resource. If I can help even one person, or one family find the right path for helping your gambler and/or yourself, then it will have been worthwhile.
Essentially, this site contains information that is from my personal experience, as well as concepts and techniques that I've compiled over the years, including talking with my individual therapist, talking with others with problem gamblers in their lives, as well as what I learned through the intervention experience that myself and my loved one went through.
In addition to sharing experiences, ideas, and techniques in dealing with a loved one whose a problem gambler, this site is also meant to provide information about problem gambling itself.
What is it?  How do you know your loved one is a problem gambler? Can it be cured?
What's Gamblers Anonymous?
What's Gam-Anon?
Other questions that you might be asking yourself at this point might include:
What can I do to help?
Should I do something to help or leave it be?
Should I stay with, or leave my gambler?
How should I handle finances?
Is gambling really a disease?
Although I've used the word "should" liberally, inferring that you'll find all of THE answers here, that's not going to be the case. Everyone's situation is so unique, personal, and complex that no one could possibly tell you exactly what to do. The reality is that there's truly no one right answer for your situation.
There are different paths you can take, each one with its pros and cons. Ultimately you'll need to decide what's best for you and your personal situation. In fact, I would venture to say that if someone purports to KNOW exactly what you should do, I would caution you, as nothing is that simple, even for a problem gambling professional or addiction specialist.
What I hope you'll find is unique about this site is that unlike other resources available to you, it not only provides the background information regarding getting help with gambling addiction all in one place, but also provides a forum for people to share their experiences, as well as ask and answer questions.
While hopefully you'll come to believe that there's no one right answer to your problems, it can often be very helpful to ask a question and have a direct dialog about possible answers/solutions.
I've found that this type of forum is not readily available for loved ones of problem gamblers.
If you've read this far, it's highly likely that you're feeling overwhelmed by the gambling problem in your life, and you need help. While this site won't cure your problems, you can rest assured that you've found a place to learn, share, and dialog with people who understands what you're experiencing, and who can help guide you to the tools you'll need for the learning process…
As the site grows, it will become even more valuable for you as you read about others who have experienced similar situations, and learn about what they did to work towards rebuilding a healthy way of life.
Learn more about the Effects of Gambling Addiction ..
…
*They also have an area where you may share your Personal Story, which I took full advantage of. Here is what I shared of my gambling addiction, and now in recovery almost 7 years*
I'm A Recovering Addicted Compulsive Gambler
by Author, Catherine Townsend-Lyon
(Sunny Arizona, USA)
My name is Catherine, and I'm a recovering addicted compulsive gambler. Jan 29th, 2014 will be my 7 year recovery B-day. As I spent time reading your website here, I have to say, "THANK YOU" for sharing your story with all who visit here. I didn't come from a "gambling family," although I did come from a dysfunctional one. I'm a sex abuse survivor, as it happened when I was young, from 10 to almost 14 years old by 2 friends of our family…
My mother was very controlling, and used much verbal & physical abuse to keep us kids in check. Later in my thirties came the loss and passing of my brother-in-law, and a couple of good, close friends who passed from cancer. ALL of this started to resurface at this time. I enjoyed gambling every now and then, so my addiction started slowly, and progressed as traumatic life events unfolded.
The facts are that most women gamble to "Escape" such things, and also feelings of hurt, pain, disappointments, and more.
That is how my addiction began. My past hurts came knocking, and them my gambling slowly progressed, and before I knew it, I had crossed that line into addicted, uncontrolled gambling to "COPE" with Life, Past and Present! I wrote my Personal Story in a book called, "Addicted To Dimes" (Confessions of a liar and a Cheat)……By: Catherine Townsend-Lyon Available on Amazon.com
http://www.amazon.com/dp/0984478485
I continue my story, and help others who are reaching out for Recovery from addicted gambling on my Recovery Blog: https://betfreerecoverynow.wordpress.com
AND, my Writers/Book Blog: http://www.simplesite.com/CatherineLyonAddictedToDimes Where I showcase many recovery authors.
Please feel free to come by anytime, and check out my Recovery Resources Page. I Advocate to "Shatter the "Stigma" of others in recovery from addicted compulsive gambling.
"WE CAN RECOVER & WE ARE WORTH IT"
God Bless, Author Catherine Lyon
        Comments for I'm A Recovering Addicted Compulsive Gambler
*So go by and give them a visit to support them in all they do for those afflicted with gambling addiction, and help for the family. *
As for me personally, things are SO much more peaceful again. My hubby and I are enjoying our new surroundings here in Arizona. I have checked on my 2 kitty's, and they are doing well. And I'm finally back at writing. Book 2 is almost done, and book 3 is coming along as well. Life is good today. We didn't make it to So. Cal for Thanksgiving to see the New Twins, so we are shooting for around Christmas.
So, I'll wrap up my post by paying a little *Tribute* to a MAN who has overcome so much in his LIFE. Yes, I heard the news last night that we lost a *TRUE HUMAN BEING*…."Nelson Mandela"…
en.wikipedia.org
…
To me, this man embodied and endured so much in the first part of his LIFE, and still kept his "SPIRIT" of kindness, caring, and conviction.
To me, he set the BAR HIGH for those of us in Recovery.WHY?
…
By his "CHARACTER"…. and all he did to prove that we can OVERCOME anything, move beyond any Trial or Tribulation that enters our path in our JOURNEY of LIFE. He had a vision, a vision that no matter WHO you are, nor WHERE you have been, you can do good with the rest of ones life. He harbored no ill will toward those who imprisoned him, and he did NOT let that experience CHANGE who he WAS when he left prison 27 years later.He never gave 
UP,
nor wavered. That is some of what "Recovery" is about. Doesn't matter where WE have been within our addictions, we can emerge from "Destruction" and chose Recovery, to learn & live "A Better Way of Life." We can also help others who still suffer the" CYCLE" of addiction. Being greater than ourselves, can aid and help others in their Recovery.
Nelson Mandela ~
 proved it to be "POSSIBLE," and I Thank him for paving the way, and for setting that example for other "Human Beings" and for all of "HUMANITY"…."WE ARE WORTHY"…
*NELSON MANDELA ~ ~ 1918 – 2013 *FREE AT LAST*
…
MAY GOD BLESS YOU ALL!
Thanks For Stopping By,
Author Catherine Townsend-Lyon