.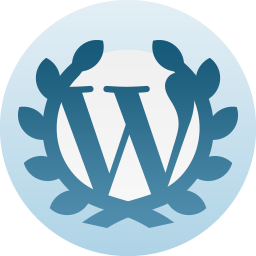 Happy Anniversary with WordPress.com!
You registered on WordPress.com 2 years ago!
Thanks for flying with us. Keep up the good blogging!
"I am not perfect, or am I a professional writer. I share my recovery words, thoughts, and experiences so others may have HOPE that they to can recover from any addiction."
– Author, Catherine Townsend-Lyon
In honor of my blogging anniversary here on WordPress, my current E-book is now promo priced at just $1.99 on Amazon for the whole summer! A special for those who have not had a chance to read my book titled, Addicted To Dimes, (Confessions of a Liar and a Cheat).
I truly can not believe that it has been 2 years already that I came to WordPress. I have blogged a lot longer than 2 years, as I started a blog with another hosting site, but I was displeased with the lack of sharing tools to share my blog posts. So I came to check out WordPress, and I got hooked! It is the best place to have a free blog to connect with all my readers and recovery friends on a more personal level. I have enjoyed my time here on WP, and I want all my friends and fabulous recovery followers to my blog to know that I really appreciate you all very much!
Having all of you visit here is a tremendous support to me in recovery. I enjoy all the humor, banter, and all your comments and sharing of your thoughts on the different, and at times, difficult subject matter and topics I blog about here. It is like sharing a piece of your heart. And as many of you know, I do this to hopefully raise awareness and put a spotlight on issues that not only has touched my life, but the lives of many who come here.
It is the only way I know to share the truth about some ugly topics that need to be shared and talked about.
Of course that is only my opinion, and all I share here is just my own thoughts and opinions, not anyone else's.
Trying to share the dangers of addicted gambling is very important to me. It is a way to let others know that it does happen, and it is a real addiction. So I try to inform and educate visitors and also through my book, which is my own story of what gambling addiction and alcohol abuse took from. And not just the money.
.

(credit to The Family International)
.
So in closing, I would like to say "Thank You" to all who have come to visit, to learn, and for accepting me for who I am, not as a recovering addict. You all have shown me that there are still people in this world who care for others by what is in their heart, not by their past . . . .
God Bless Friends!
Catherine Townsend-Lyon, Author & Recovery Advocate of
Gambling Recovery, Mental Health & Childhood Trauma Survivor