Hello and Welcome All,
In honor of another 'WordPress Trophy' I have been bestowed, I thought I would celebrate with a share of my first article that was printed in a fantastic recovery newspaper publication this month! It is an introduction to a little about my addiction and recovery journey since I was new to their newspaper called; "Keys To Recovery."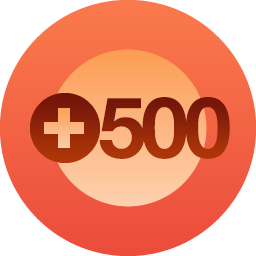 Your current tally is 502.
And since I just marked 500 recovery followers here on WordPress, their maybe many of you who don't know where I have been with addiction, and how I got here today in recovery. Of course, you could read my current book on  Amazon Kindle ~ "Addicted To Dimes"  for now only $3.10 per download as I just lowered the price to also celebrate!! It is my memoir, story of gambling addiction, dark family secrets, and more that can add "fuel" to anyone who uses addictions to chase away "old hurt and haunting pain" of their childhood trauma like I did.
So here is my first article in "Keys To Recovery's" ~ "Quit To Win"  . . . .


YOU CAN RECOVER FROM GAMBLING ADDICTION
My name is Catherine, and I am a recovering addicted gambler, 'dual diagnosed,'meaning I live with mental health illness and disorders. I never let those "labels" define who I am today. Who am I? I am many things, a wife, sister, aunt, columnist, writer, mental health advocate, published author. I have lived life in recovery almost 10-years from gambling addiction and alcohol abuse.
My recovery journey started in 2002 after my first failed suicide attempt, and entered gambling addiction treatment, but still had slip ups. Then, in 2006 I ended up in a hospital again as the result of a second suicide attempt, and again back to an addiction and mental health crisis center for a 21-day stay.
The problem wasn't that I gambled again and relapsed; the problem was not taking my bipolar medications for a few weeks. I thought I didn't need them; that I could be "normal" like everyone else around me, but as you read my story, you'll see that didn't work out too well. I had a few severe financial crises happen, and since I'd been off my medications, with no money left in my savings, I panicked and chose to steal from someone.
Of course, the victim pressed charges. I was arrested, went through the court system and was sentenced to many hours of community service, two years of probation and paid restitution that I'm still paying today. My point? You have to do the work in all areas of your recovery, including your financial inventory. I had not done all of my financial work necessary for a well-rounded recovery. Even though I was not gambling, my money choices and legal troubles told me I still needed to do more work. So, I did with a gambling addiction specialist. After my troubles had occurred, I worked hard with the specialist for a year, while I went through the legal mess I created.
Why am I sharing this?
Because our recovery stories are powerful tools to help and share "Hope" to those who still suffer. After this second suicide attempt and crisis stay, being a dual-diagnosed person, it can make obtaining recovery a bit more work, as I discovered. The negative habits, behaviors, and diseased thinking needed more correcting on my part. So I turned to the addiction specialist. So, what is compulsive gambling addiction?
It is when you lose control, lose control of the amount of money spent, time away from normal life, more risk without care of the consequences to people around you or one's wellbeing. Well, that was my personal experience. There are many opinions, facts, and myths about gambling addiction. But, it is a real addiction, a real disease.
The scary fact is, we get the same rush and euphoric high as a drug addict or alcoholic without drinking something, smoking anything, popping a pill or shooting up. As an addict to gambling, we do this with manipulation of our brain and body chemicals. The habits of this addiction are just like all other addictions. But, I still had a hard time wrapping my mind around these facts. Working with the gambling specialist was eye opening. He helped me break down the cycle of the addiction, and we also worked with tools and skills for dealing with financial problems that may arise while in recovery.
I was also given a "life-saving relapse prevention workbook" as well, which I have posted on a " Relapse Prevention Guide" page on my Gambling Recovery blog titled; "Gambling Recovery Starts Here" for others to use. Although I didn't relapse into gambling, this workbook has helped me develop a plan for any financial or life event that may arise during my recovery journey. You need a plan before life events come. I also learned that my higher power, God had bigger plans for me, a life purpose for me that involved reaching out to those looking to recover from this cunning progressive illness.
Another tool that helped was journaling every day. I have always done this, but my specialist showed me how to use it to relieve stress and learn more from my journaling. Those journals were used for help in writing my current published book. Writing my story and experiences in memoir form was a very healing process for me. I shared my gambling addiction and alcohol abuse, my past childhood sexual trauma, and abuse. Also, what it is like living with mental illness. I never dreamed I would be a published author, recovery advocate, magazine columnist, writer or a blogger, but these are just a few of the blessings I have received in my journey thus far.
So, through my current book and my blog I have chosen not to be anonymous. I want others to know how devastating compulsive gambling addiction is and how easy one can become addicted. Raising awareness and education is most important to me, and my goal is to help those affected. To teach those who don't understand this disease to learn more and hope they can have less stigma and more empathy.
Let me close with facts.
Currently, 1% of our population are now problem gamblers. And, out of the 16+million who are problem gamblers, Parents? Half this number is now your High School and College age children.
"It's Now Time We Talk About Gambling Addiction the Disease, as We Can Recover."
#            #          #
**So, I thank each of you have come to my recovery blog the last few years to be part of the discussion about gambling addiction and recovery. Everything I write, share, and post is to hopefully make others aware of this devastating disease or offer you a hand reached out if you are having problems with gambling. ALL know they can leave comments here and I will try and help any way I can. YOU have a voice here that will be heard.
You may also Email me anytime with your thoughts and questions too at: LyonMedia@aol.com **
God Bless All!
Catherine Townsend-Lyon  XO  🙂