Courtesy of Northstar Alliance
https://www.northstarpg.org/



Christine's Story

When I was asked to share my story, I didn't hesitate. I think it's so important for people to see that everyday, regular people can have a gambling addiction. And by telling my story I hope I can help others and reduce the shame of compulsive gambling.

~Christine

Looking back on it, I guess it's not surprising that I developed a gambling problem. I had a risk-taking personality and was exposed to various forms of gambling as early as age 9. My father was a bookie and sold football tickets. I'd spend my allowance and purchase tickets from him.
I became insanely addicted to gambling in my early twenties. I was working at a charity bingo hall when the casinos opened in the '80s, and a lot of us would go to the casinos after work.
For many years, Black Jack was my game of choice. Then one night in the mid '90s, I had a dream that I put $20 in a slot machine and won a huge jackpot. Shortly after that dream, I went to the casino, put $20 in the slot machine and won $15,000. Not to long after, I crossed the line into addicted gambling thinking I would win bog each time I went!
From that point on, I switched almost exclusively to slot machines. It was a bigger, faster win, and I liked that I could isolate myself more. With cards, I had to communicate with others. I liked the solitutde of being alone and not have to be social with others when playing my slots.
Within six months after the big win, I realized I bit off more than I could chew. I had given back all the money, and more. I kept chasing that feeling of the huge win. See, it doesn't matter if you win or lose, the disease keeps you gambling until every penny is gone.
I soon became secretive about my gambling. I lied about losing and I lied about playing. I gambled any chance I could. I was feverishly stuck within the "cycle" of this disease of addiction.
In 2004, I started a business that quickly had financial success. I had so much money that I thought I'd never run out. But eventually I couldn't even come up with postage to ship a package. I started selling stolen goods to cover my losses and eventually ended up in prison on a mail fraud charge.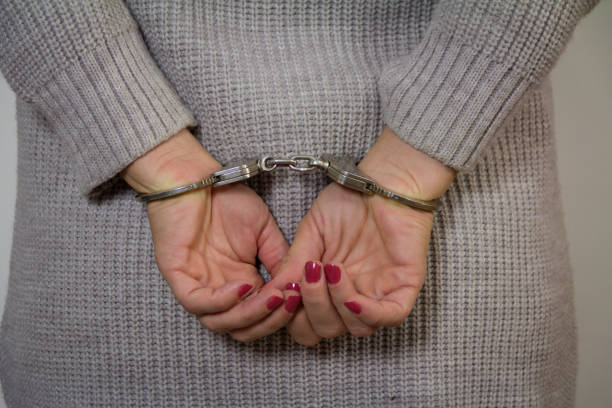 After prison, I was released to a halfway house, where I stayed for six weeks before I had to move out. I had nothing but a car. I'd lost a beautiful home, a great marriage, and had never previously wanted for anything. But I was angry, and the first thing I did was drive straight to Mystic Lake Casino.
Less than nine months later, I was back in prison for violating probation by gambling at casinos. I was sentenced to 15 months in a higher security prison. But this time it was different.
Something clicked the day I was shackled off to jail and I had a spiritual shift. I decided that I would never gamble again, no matter what. I evaluated the choices I made and why I did what I did. Once I was released, I took responsibility for my own actions and worked hard to get back on my feet. I took a job at a restaurant and am now the manager.
My life is so much better and calmer now. I meditate every morning and am very involved in GA meetings. I listen to others and share my story whenever I can. I receive so much respect from other people and have enormous respect for others. I am very available to my family and my friends, some of whom have gone through recovery with me.
It means a lot to me to be very honest about this disease and what it's done to me. A lot of things about gambling made me feel like the scum of the earth. It was much worse than anything I felt as an alcohol and drug addict.
I focus on my recovery at every opportunity. I hope to make a difference to others who similarly never expected they would go through the horrible things we do as gambling addicts. I urge and advocate to others now. Don't let addicted gambling steal your life...
~Christine



Please visit my friends of the Northstar Alliance on Probleming Gambling for Help, Hope, and Resources! https://www.northstarpg.org/online-gambling-resources/


* * * * *



The Northstar Problem Gambling Alliance (NPGA), the Minnesota affiliate to the National Council on Problem Gambling, is a non-profit, gambling-neutral organization dedicated to improving the lives of Minnesotans affected by problem gambling. NPGA is a coalition of individuals and organizations sharing the belief that problem gambling is a serious public health problem that is both treatable and preventable.
We work to raise public awareness about problem gambling and the stigma that's often associated with it. We advocate for funding for treatment programs and provide professional training for those who work with problem gamblers. The collective impact of our efforts help individuals, their families and their communities deal with the devastating effects of problem gambling.
As a private 501 (c)(3) nonprofit organization, NPGA is funded by membership fees, financial and in-kind donations, and state and private grants. A considerable portion of our funding comes from the state of Minnesota and from major corporate sponsorships from the Minnesota Lottery, Canterbury Park, the Mille Lacs Band of Ojibwe and the Shakopee Mdewakanton Sioux Community.
Mission Statement
The Northstar Problem Gambling Alliance is a nonprofit organization dedicated to improving the lives of those affected by problem gambling through advocacy, education, training and research.
We achieve this by:
Bringing together those with a professional or personal interest in problem gambling.
Providing complete, accurate and unbiased information.
Advocating for public policies that assist problem gamblers and their families.
Raising public awareness of problem gambling.
Identifying those whose professions might bring them in contact with problem gamblers and their families, and educating those professionals on appropriate interventions.
Advocating for, conducting, and disseminating research that furthers our understanding of problem gambling.
Developing, delivering and supporting programs to prevent problem gambling.
Core Values
We work toward our vision by upholding these core values:
Neutrality – As an affiliate of the National Council on Problem Gambling, we are neither for nor against legalized gambling.
Accuracy – We strive to ensure that all information we provide is accurate and complete.
Compassion – We recognize that problem gambling does not result from moral failings and that those with a gambling problem are not inherently bad people.
Inclusion – We believe that the interests of those affected by problem gambling are best served by inclusion of a wide range of interests. These interests include,but are not limited to, those in recovery, family members, treatment professionals, the gambling industry, those having professional contacts with problem gamblers, and those in other helping professions.